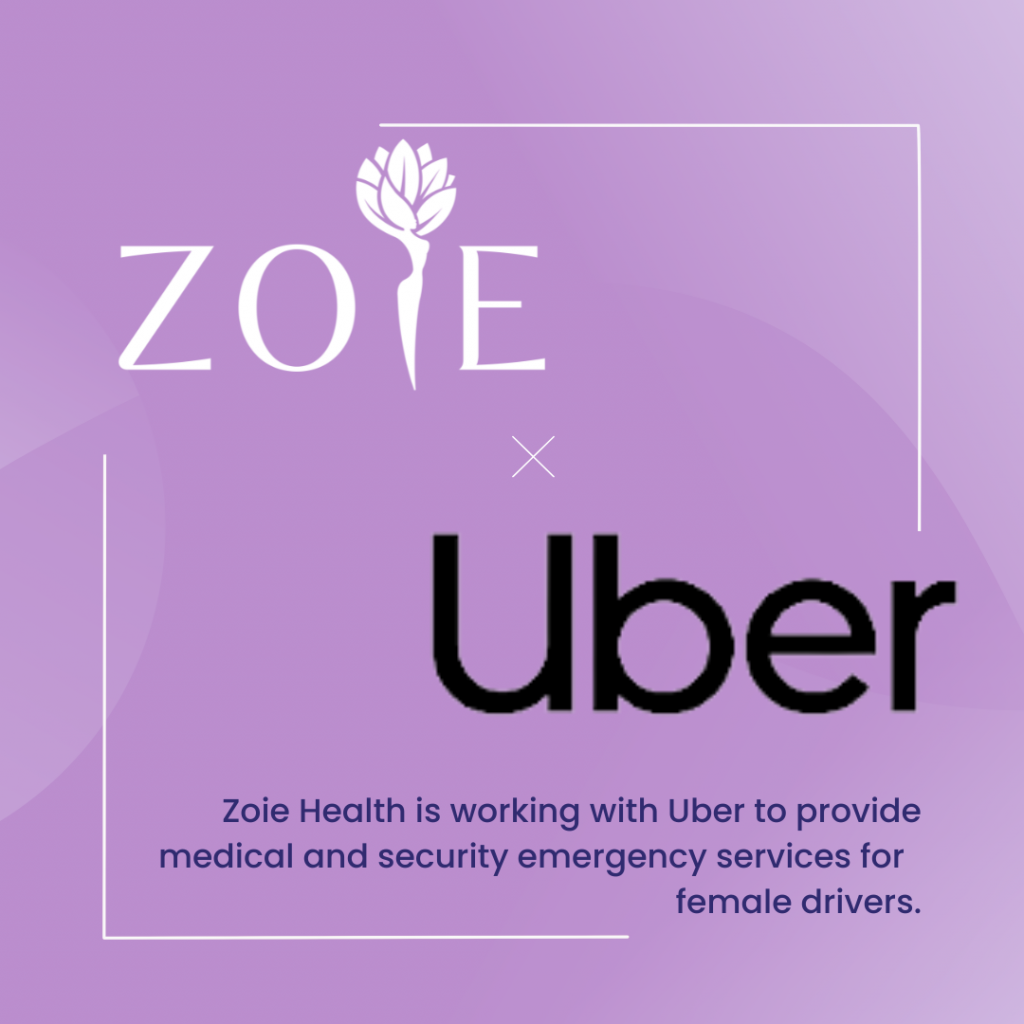 Zoie Health and Uber are proud to announce an initiative to provide bespoke health and wellness services to female drivers on Uber and their families.
This initiative, which went live on the Uber app during International Women's Month, allows female drivers on the platform free access to the Zoie Health app for a year on the Zoie Plus package. Through the Zoie Health app, these women and their families can access a range of features and services, including:
A free community of women to share their health and wellness journeys.
Free advice from a variety of health professionals in the community.
Free healthcare resources for all stages of womanhood.
Virtual consultations with healthcare professionals.
Contraception delivery.
How Zoie Health and Uber are working together
"We're thrilled to be working with Uber to provide this to female drivers on their platform to improve their overall wellness. Alongside their work as drivers, they also take care of loved ones. So with this benefit, we hope not only to help keep them safer in their daily lives, but also give them affordable and convenient healthcare that saves them time and money".

Thato Schermer, co-founder Zoie Health.
We cannot talk about women's health without talking about women's safety. According to the 2019 Global Homicide Report by the United Nations Office on Drugs and Crime (UNODC), South Africa is in the top five countries with the highest rape, femicide and female assault statistics in the world. This reality means that female drivers want peace of mind, which is why drivers have access to medical and security emergency services through the panic button, powered by Aura –  a third-party emergency services provider, while on a trip. 
Mpho Sebelebele, Head of Communications for Uber South Africa says, "We are excited about this new addition to our platform through Zoie Health, as it will help raise the bar on women's safety and empowerment. We are committed to helping female drivers on the platform grow, and this wellness feature is a great step towards empowering them so they bring the best version of themselves to their businesses and their families."
Disclaimer
Drivers will be under no obligation to (i) accept receipt of or (ii) use any products and/or services mentioned herein. Uber is not responsible for the products or services offered by other companies. Uber in no way whatsoever warrants as to the quality of any products or services nor does Uber make any claims as to the effectiveness, medical or health benefits related to the use of such products or services. Drivers are encouraged to consider the use of such products and/or services at their own discretion.