Figuring out your pregnancy timeline can be more confusing than those first few episodes of Game Of Thrones. Some of the most commonly googled questions will hurt your brain: "Is two weeks pregnant actually four weeks?" "Why do they say pregnancy is nine months when it's 40 weeks?" Is time even real?
First up, Here's Why the Pregnancy Timeline is Calculated in Weeks:
It's all science. Doctors rely on the most precise, accurate information available to them and relying on weeks, rather than months, allows them a much clearer picture of what's going on inside your body. If you were at a grocery store, for example, picking out milk, you'd prefer to know the exact price of the bottle, rather than the tag saying "around ten to twenty Rands".
And Now For Some Light Math
But wait, pregnancy is nine months, so how is that also 40 weeks? Shouldn't that be 10 months? Well, four weeks equates to 28 days, making your pregnancy a little fuzzier to pin down in terms of months (around 9.3 months). It's also for this reason that pregnancies are better measured in weeks.
Calculating YOUR Pregnancy Timeline
When you get pregnant, your doctor will ask about the last time you had your period. That's because conception isn't calculated from that particularly romantic night in the Drakensberg, but rather from your last period (which is when you almost certainly weren't pregnant). Another two weeks are added to account for the actual conception and ultrasounds also help determine the estimated due date of the baby.
So, that's why using weeks is an essential tool for yourself and your healthcare practitioner when it comes to tracking your pregnancy. But if your brother/BFF/neighbour's kid keeps giving you a look of dread when you mention you're 13 weeks along, use this chart to help them understand.
Trimester 1
Month 1: Weeks 1 to 4
Month 2: Weeks 5 to 8
Month 3: Weeks 9 to 13
Trimester 2
Month 4: Weeks 14 to 17
Month 5: Weeks 18 to 22
Month 6: Weeks 23 to 27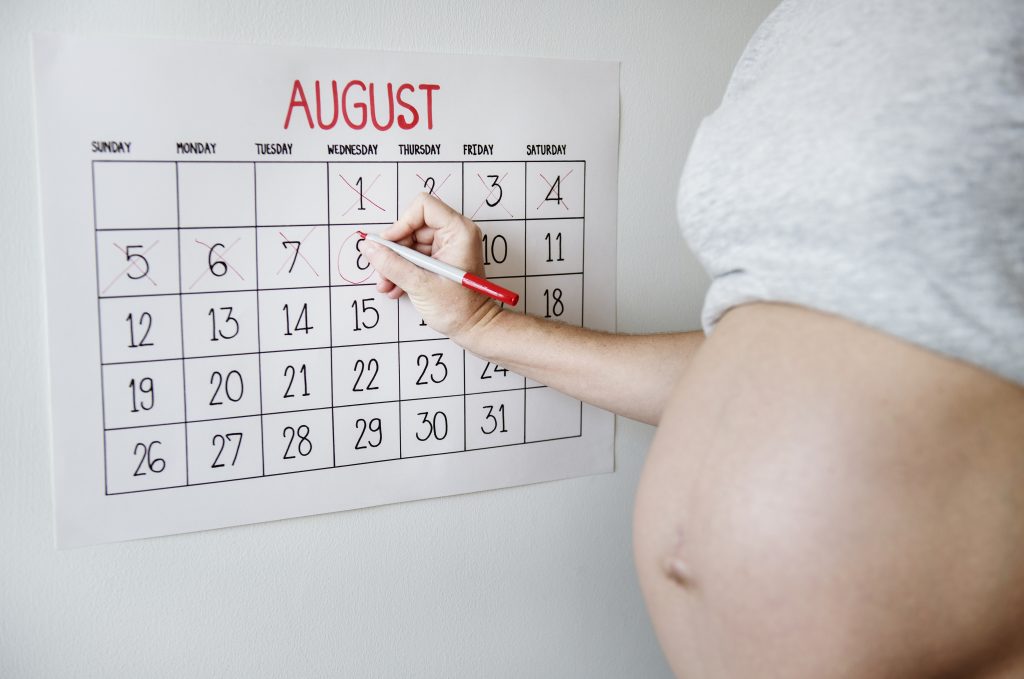 Trimester 3
Month 7: Weeks 28 to 31
Month 8: Weeks 32 to 35
Month 9: Weeks 36 to 40
Use this as a guide while preparing to welcome your bundle of joy.